The number of Singapore residents with a degree, diploma or other types of higher education qualification has increased to over half the resident population -- which is higher than the average. HRs of Singapore, you find yourself assigned a difficult task: the current job market swings heavily in favor of candidates. How are you going to hook talents and reel them in for the long term? How are you going to prevent your talents from jumping off your ship? Here are the 5 keys to attract and keep talents in your SME.


1. Flexibility

You want to keep the focus on the productivity of your employees and what they are accomplishing. Whether or not they are in the office shouldn't be burdening their work. That is why flexibility is the key to attract and keep talents in your company.

The traditional office environment is no longer as appealing as it used to be : thus, you'd rather value work-life balance and individuality. Let go of the 9-6 mentality! Your employee would rather work from 8 to 4 on Tuesday? Needs to work from home next week? Let it be if business allows. Trust the people you've hired, be open to flex-time contract, the focus is on what they achieve.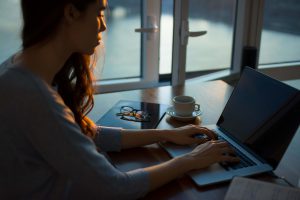 2. Opportunities

Stay alert to your employees' attitude: you want them to like their job. If they do, passion will drive them through! Do they want more responsibilities? Be sure to listen to their complaints. Don't let them be stuck in a position they don't like anymore -- productivity will drop. Give them the opportunities they deserve, regardless of their age or gender. Oh, their gender. Here we are. I hope this glass ceiling isn't equipped with double glazing because you'll have to break it!

Especially in Singapore, the talent pool is more like an ocean these days. And your talents know how to swim through. Don't let them drown.
3. Workplace culture
"Your best talents want a sense of purpose within your company"
Amy Veater, head of people and culture at Avi Networks.



Working adults spend most of their time in the workplace: make them want to go there every morning. Make them feel welcome and at home every single day. Don't be soft on them, but trust the fact that you don't need to stress them out in order to make them work -- avoid stack ranking. Build a place where they, alone, will want to bring their A-game. Otherwise, why would they want to come work for you? Even so, to work for someone?

The emergence of digital platforms is making it easier for individuals to freelance. In Singapore, 82% of all freelancers do so by choice, a much higher proportion relative to other developed countries. The gig economy has taken lots of talents out of your potential targets: make them change their choice.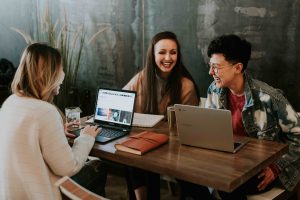 4. Put your people first

Interviewing more than 1 200 high-performing employees, researchers from Harvard Business Review showed that many young talented managers have switched jobs because of a gap between the type of support, training and mentoring they expected, and what they actually got. Invest your time and money in your talents to always be there for them. Make your talents proud of the fact that they belong to your company. Organize team buildings, include them in the company's business plan.


"Ask them for ideas and make sure they always have a pulse on the company. You want them to care, and to do what they need in order to feel connected to something other than their daily role. "
James Philip said, founder of JMJ Philip, firm specializing in rapid recruiting for candidates in ultra-competitive markets.
5. Benefits package

A study run by Fit Small Business showed that 54% of millennials say benefits are the determining factor when deciding where to work. Car allowance, cellphone, gym membership, health insurance etc. Show your talents that you care for them and they will return it to you : benefits increase productivity at work by 22%. High potential employees (HIPOs) are at greater risk of leaving, and 71% of the employees with benefits say they are less likely to leave their job for a new employer. In Singapore especially, medical costs are rising: offering health insurance to your employees would then make you highly competitive.

However, as an HR or a CEO, you don't have time for this. But UEX makes insurance as it should be for SMEs: our platform is 100% online, really intuitive, fast and a la carte to help you protect your employees and business. Onboard your company in less than 3 minutes, create your personalized plans online and get your real-time quotation in a few clicks. Your team is growing? No need to send us any paper documents: you can simply add or remove employees to and from your list, and update your balance automatically after each staff movement.
We are like you

At UEX, we care for our community. As a Singapore-based SME, with both Singaporeans and expats in the team, we experience the same everyday challenges in managing employee benefits like you. That is why the UEX SME team is there to help you protect your team, and offer them an efficient health insurance. Feel free to visit our SME platform or contact our team: we're here for you through the whole process and even after.


"The main components of a great workplace consist of authentic leaders, interesting work, and an empowering environment where people feel they can do their best every day"
Tracy Cote, Chief people officer at Genesys



To find out more about healthcare topics for your company and your employees in Singapore, you can check out our articles.

To understand how your employees health insurance plans cover their healthcare, costs and how you can cover your business, feel free to contact the UEX team by email or by phone. We will provide you with more information and guidance - and the good news is that they are super nice!

With UEX, you can obtain a quote for your employees health insurance contract or your business insurance customized to your needs and requirements - all in less than a minute!